Welcome to Ascend Fitness & Spa. We're here to help you reach your goals. You're not in this alone. We've helped hundreds of members conquer their goals, at every stage of their fitness journey. Learn more about us below!
Alex is a Cleveland-native and graduated from Ashland University with a degree in Exercise Science. She is currently working towards her Masters in Business Administration.
Alex comes to us from the YMCA of Greater Cleveland where she served as the Director of Member Impact. She loves working out almost as much as she loves her pit bull Reginald!
Favorite Cleveland Memory: Running the Rock and Roll Hall of Fame Half-Marathon with her Dad and sister!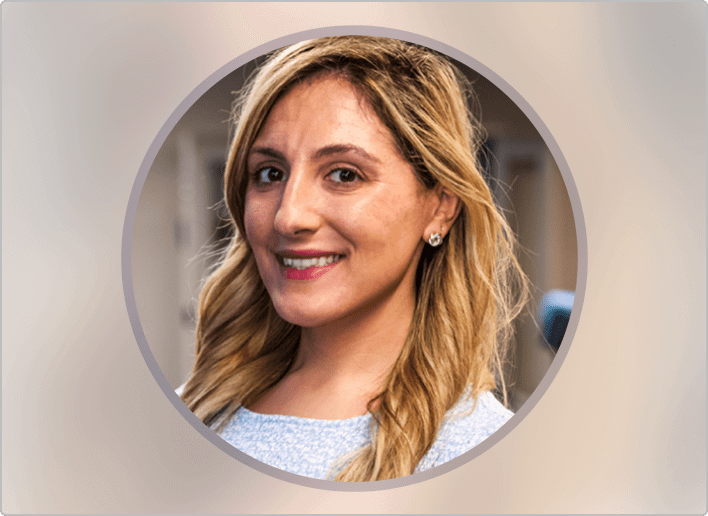 Assistant General Manager
Erin received a Bachelor of Science in Education with an Exercise Specialist major from Bowling Green State University.
She is a certified Personal Trainer through the Aerobics and Fitness Association of America and has her Group Exercise certification with AFAA. Erin came to Ascend from corporate wellness where she has worked for the past 13+ years. Customer service is number one with Erin and she is excited to be here for you!
Random Fact: Erin has gone trout fishing with her dad in PA every spring for the past 10 years!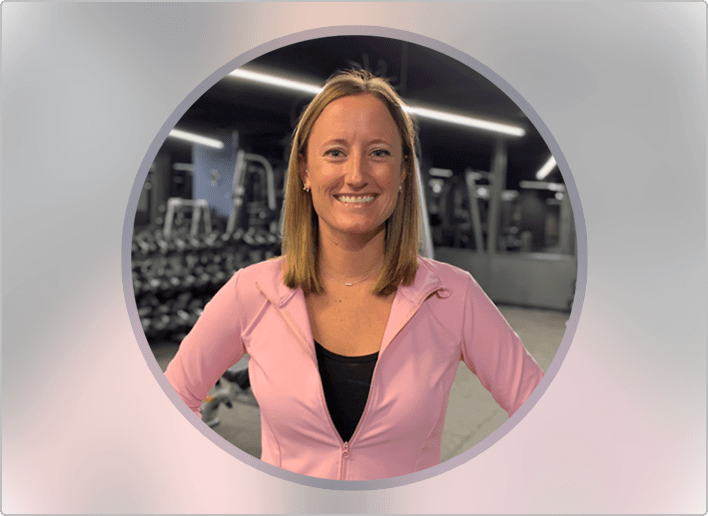 "I really like seeing everyone in the morning and all the special activities that you've brought — "Kickin' It With Kenny," the holiday pub crawl, the heart chain link challenge — it makes the workout so much more fun and interesting. Plus, everyone is so friendly and helpful. It's a good start to the day. Thanks for all you do!"
"Being able to work out with my co-worker before we go to work at Key Tower is so convenient, and the showers/locker rooms are always clean! they really help me start my day on a good note. I also love being able to do abs and stretch in the group exercise room!"
"Ascend has so much to offer! From the friendly staff to the wide array of exercise equipment, I can enjoy a productive workout in a comfortable and clean environment."
"This is my first time using a personal trainer, but with the promo pricing I thought I'd give it a try. First off, Erin is extremely professional, knowledgeable, and personable. She builds each training session to meet your fitness goals. If you haven't tried a PT, I definitely recommend signing up with Erin because she will push you to help get results. Highly recommended!"
"Ascend has been a lifesaver throughout these difficult times during the pandemic helping to keep my normal workout fitness routine. While working in the office every day, I am thankful to have access to a facility that promotes social distancing, clean equipment, and safety protocols. Having Ascend inside the office building is a special treat because of the easy access and convenience of working out on my lunch hour. There's nothing better than taking a break from the desk to go get moving and be energized for the rest of the day."
"I again wanted to let you know that the team at Ascend continues to do an amazing job running the facility as a top notch gym. It's ALWAYS spotlessly clean and organized and everyone does an awesome job recognizing the members and making sure we have a great experience. Plus , great communications, events, promo's, etc. (even though my schedule never allows me to get to anything). Erin is so accommodating and always makes sure I have what I need (towels, music, open room, etc.). We have all become so jaded anymore with our low expectations of everything and it's nice to walk out getting more than expected. Keep up the positive momentum!!"