Ascend Fitness & Spa is your one-stop-shop for well-being in Downtown Cleveland. With compelling classes, state-of-the-art fitness facilities, award-winning personal trainers, a full-service day spa, and a connected community of members, we offer everything needed to support a healthy lifestyle at the right cost.
Kim's interest in holistic means to restoring, promoting and maintaining optimum health led her to a career in Massage Therapy.  She graduated from New York College of Health Professions and has been a licensed Massage Therapist since 2007.  Her experience ranges from managing boutique spas in Manhattan to franchise based spas in Northeast Ohio.  
Random Fact: Kim worked for the management company that managed the Black Eyed Peas and John Legend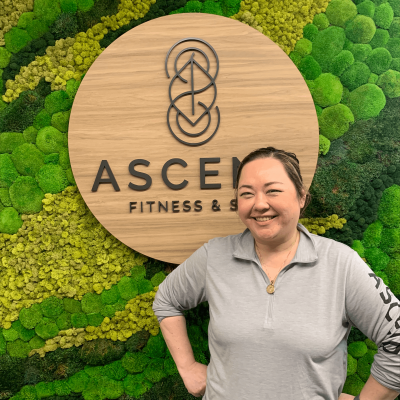 Evan has his Bachelor's of Forensic Science and has an Associates of Applied Science. He has gotten his Personal Training and Nutrition credentials from NASM. Evan has been in the fitness industry for the last 5 years but has been personal training for 3. He was also a college athlete and competed in Olympic Powerlifting. Evan specializes in HIIT, Olympic Power Lifting, Functional Movement Training, and Physique. He loves to travel and adventure, bringing that excitement into all his training and nutrition. 
Random Fact: Evan recently moved back from Hawaii where he found a passion for extreme sports and free climbing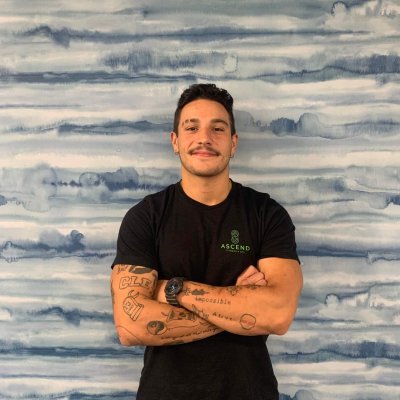 Meet India Henderson, born and raised in Cleveland, currently enrolled at CSU for Pre-Physical Therapy, with a minor in business. She owns a business currently, selling custom-designed clothing, and is very involved in the community. India is working to start a non-profit to help educate minority communities on financial literacy. India is also serving in the United States Air Force reserve, working directly with the pilots. In her spare time, India enjoys traveling, trading stocks, and working out.

Fun Fact: India is the oldest of 8 children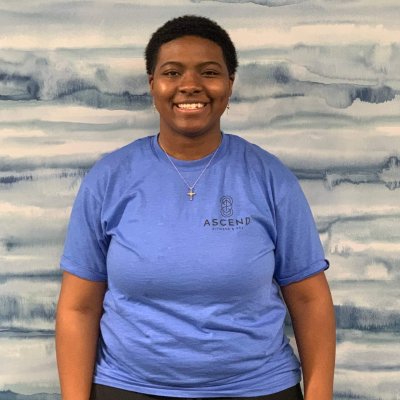 Thomas is an ACSM – Certified Personal Trainer and Group Exercise Instructor. He received his Bachelor of Science in Exercise Science and a minor in Health Coaching and Health Promotions from Baldwin Wallace University! While attending Baldwin Wallace, he was a member of their football team.
Thomas has a wide range of experience, from working with athletes to special populations clients in all age groups. He has worked both in Strength and Conditioning and Corporate wellness settings. These experiences allowed him to better gauge where an individual is on their fitness journey and what tools will help them reach their goals.
He is passionate about helping people reach their goals and doing what others believe they cannot! Thomas believes in a holistic view of wellness and that you can achieve the physic of your dreams through working smarter, not harder, doing the little things, and taking it day by day!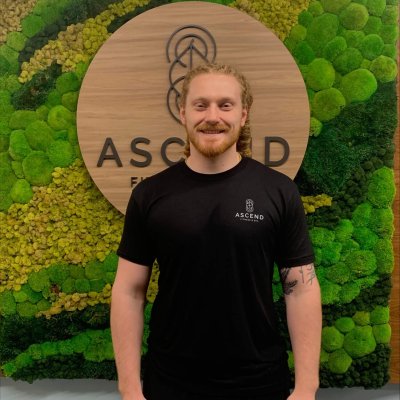 James is an ACSM – Certified Exercise Physiologist. He received his Bachelor's in Exercise Science from Tiffin University. He was a member of the men's track & field team and has over 10+ years of athletic experience.
James has been in the fitness industry for 3 ½ years where he has been a personal trainer where he worked with a wide range of clients but with a main focus on the older population. He is also a group fitness instructor specifically focusing on functional movements and HITT style training. 
James looks to continue to grow in the Exercise Science field as he is completing his Master's degree at Cleveland State University. He then wants to get his Strength and Conditioning Certification (CSCS) to become a Strength Coach at the high school or college level.  
Contact James: jvaughn@AscendFitnessandSpa.com
Weekday Bonus - receive a $25 gift card for any $75
service booked Monday - Thursday
Weekday Bonus - receive a $25 gift card for any $75
service booked Monday - Thursday
Weekday Bonus - receive a $25 gift card for any $75
service booked Monday - Thursday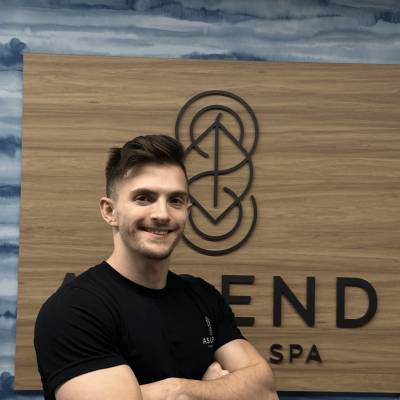 Kendall recently graduated from John Carroll University with her Bachelor's in Cell and Molecular Biology. Since she graduated, she has been working in Clinical Research at the Cleveland Clinic on human diet and exercise studies. Kendall's passion for health and wellness inspired her to get her group fitness and Spin certification through Mad Dogg Athletics. While Kendall's classes are challenging, she makes sure that everyone remembers to have fun by incorporating different themes, music, and exercises for a high intensity and energetic experience!
Fun fact: Kendall named her cat Darwin after the father of evolution, Charles Darwin.
Contact Kendall: kcook@ascendfitnessandspa.com
Weekday Bonus - receive a $25 gift card for any $75
service booked Monday - Thursday
Weekday Bonus - receive a $25 gift card for any $75
service booked Monday - Thursday
Weekday Bonus - receive a $25 gift card for any $75
service booked Monday - Thursday
Weekday Bonus - receive a $25 gift card for any $75
service booked Monday - Thursday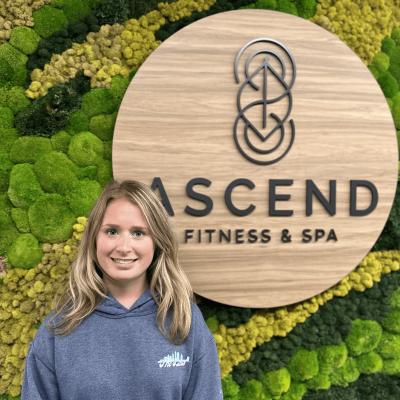 "Perfectly situated, exceptional team members and welcoming atmosphere, Mary was excellent from check in to check out. She was always available if we needed any recommendations and greeted us warmly throughout our stay. Kim was both professional and friendly during our breakfast at the restaurant. It was always a great start to the day. Thank you to Drew, Grace, Halston and Dre for making our spa sessions memorable and another incentive for coming back yo Cleveland. "
"Beautiful hotel - this is the place to stay in downtown Cleveland! Wow! First time to Cleveland and I love this hotel and area! We have a beautiful room #2518 it's got an amazing view & super comfortable sheets / beds & pillows. Clean and spacious room, awesome bar and lounge area downstairs. Beautiful spa with very professional and skilled massage therapists. Steam room and quiet tea relaxation room. Will definitely be back to stay here again! Friendly and welcoming staff too! When my flight was delayed due to weather they even gave us a 4:00 check out - so helpful! Thank you so much for a wonderful experience!"
"The new spa is fantastic! What a retreat in downtown Cleveland!"
"I really like seeing everyone in the morning and all the special activities that you've brought — "Kickin' It With Kenny," the holiday pub crawl, the heart chain link challenge — it makes the workout so much more fun and interesting. Plus, everyone is so friendly and helpful. It's a good start to the day. Thanks for all you do!"
"Wonderful experience! Best massage I have ever received, they worked out so much tension I didn't even know I had hiding in my neck. Harriet did a fantastic job on my nails as well, I'll certainly be back!"
"Being able to work out with my co-worker before we go to work at Key Tower is so convenient, and the showers/locker rooms are always clean! they really help me start my day on a good note. I also love being able to do abs and stretch in the group exercise room!"
"Quarma is a wonderful hair stylist; she is bringing my hair back to life! Curly hair is challenging, but she nailed it! Can't recommend the spa more - infrared sauna, terrific massage therapists, steam room, it's all here!"
"Ascend has so much to offer! From the friendly staff to the wide array of exercise equipment, I can enjoy a productive workout in a comfortable and clean environment."
"This is my first time using a personal trainer, but with the promo pricing I thought I'd give it a try. First off, Erin is extremely professional, knowledgeable, and personable. She builds each training session to meet your fitness goals. If you haven't tried a PT, I definitely recommend signing up with Erin because she will push you to help get results. Highly recommended!"
"Ascend has been a lifesaver throughout these difficult times during the pandemic helping to keep my normal workout fitness routine. While working in the office every day, I am thankful to have access to a facility that promotes social distancing, clean equipment, and safety protocols. Having Ascend inside the office building is a special treat because of the easy access and convenience of working out on my lunch hour. There's nothing better than taking a break from the desk to go get moving and be energized for the rest of the day."